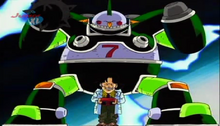 Caramel Man 007 (キャラメルマン007) is Dr. Mashirito's creation. It appears in Dr. Slump volumes 12 and 13.
Overview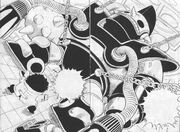 Caramel Man 007 easily beat Arale and Obotchaman, but was later beat by the Gatchans by retrieving the controller from Dr. Mashirito, then beating up Dr. Mashirito with it.
Video game appearance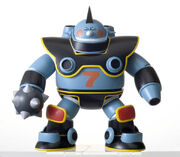 Ad blocker interference detected!
Wikia is a free-to-use site that makes money from advertising. We have a modified experience for viewers using ad blockers

Wikia is not accessible if you've made further modifications. Remove the custom ad blocker rule(s) and the page will load as expected.