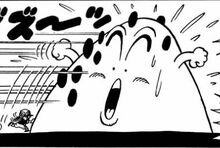 Mountain (山) is a living mountain in Penguin Village.
Biography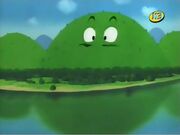 It is first seen alive in the chapter "Citizen Arale", and later sleeping in "Sad, Sad Santa". Several are shown in the crowd in "Kick the Can", one was even hiding underwater. It is shown having trouble sleeping due to the noise in the Norimaki Residence in "Affairs of the Heart!"
Ad blocker interference detected!
Wikia is a free-to-use site that makes money from advertising. We have a modified experience for viewers using ad blockers

Wikia is not accessible if you've made further modifications. Remove the custom ad blocker rule(s) and the page will load as expected.