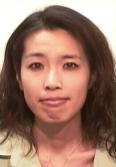 Naoko Watanabe is a Japanese voice actress, born in November 21, 1959. She is represented by Aoni Production. She is not to be confused with another Japanese actress, also named Naoko Watanabe, born in 1984, who appeared in the film "Silk."
She played Kitsuneko in Dr. Slump and Arale-chan, and Puar, Suno and Chi-Chi in Dragon Ball.
Ad blocker interference detected!
Wikia is a free-to-use site that makes money from advertising. We have a modified experience for viewers using ad blockers

Wikia is not accessible if you've made further modifications. Remove the custom ad blocker rule(s) and the page will load as expected.