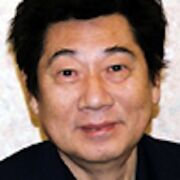 Shunsuke Kikuchi (菊池俊輔; born on November 1, 1931, in Hirosaki, Aomori Prefecture) is a prolific Japanese composer. He specializes in incidental music for media such as television and film.
Biography
Shunsuke Kikuchi graduated from Nihon University College of Fine Arts, Music. Active since 1961, Kikuchi has been one of Japan's most highly demanded film and TV composers, working principally on tokusatsu and anime productions for children, as well as violent action films, jidaigeki and dorama. His works are comparatively more common in Toei Animation's productions.
Shunsuke Kikuchi created the soundtrack for the original Japanese Dr. Slump and Arale-chan, Dragon Ball and Dragon Ball Z series. He retired soon after the end of Dragon Ball Z, and was thus replaced by Akihito Tokunaga for Dragon Ball GT. One of his music pieces was re-used on Dragon Ball Kai in March 2011, due to the controversial firing of Kenji Yamamoto by Toei Animation after allegations of the plagiarized work. It played on the final two Dragon Ball Kai episodes that aired on TV (episode 96 and episode 97), in the same month.
Kikuchi's compositions characteristically have a 16-beat blues and pentatonic basis. Up-tempo works like those in Kamen Rider and Abarenbō Shōgun form the majority of his works, while the 12/8 theme of Doraemon and the slow background music from long-running series have become some of his best-known works. As of 2012, Shunsuke Kikuchi is still active.
Background music composed by Kikuchi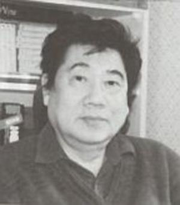 External links
Ad blocker interference detected!
Wikia is a free-to-use site that makes money from advertising. We have a modified experience for viewers using ad blockers

Wikia is not accessible if you've made further modifications. Remove the custom ad blocker rule(s) and the page will load as expected.